Leo Burnett en Fiat laten familiewagen beoordelen door kinderen
Vrijdag 8 juli 2011 — 5-jarigen recenseren nieuwe Fiat Freemont eerst
Leo Burnett Brussels creëerde een campagne om de nieuwe Fiat Freemont te lanceren. Een wagen die bedoeld is voor de héle familie moet ook getest kunnen worden door de héle familie. Daarom lanceerde Leo Burnett eerst een PR-stunt waarbij de jongste autojournalisten (8 jaar) een recensie schreven op Autokanaal.be Daarna beoordeelde een testpanel (gemiddelde leeftijd 5 jaar) de wagen in internetfilmpjes.
Zelfs familiewagens worden steeds getest door dezelfde mannelijke autojournalisten van middelbare leeftijd, dikwijls voorzien van een flink sportwagencomplex. Een familiewagen die zichzelf serieus neemt, zoals de Fiat Freemont, moet daarom ook de test kunnen doorstaan van kinderen die hun ongezouten oordeel vellen.
Leo Burnett Brussels creëerde een PR-verhaal met Erwan Bouwmans en Elvis Los, twee Antwerpse jongens van acht (°2003) die de primeur kregen om de nieuwe Fiat Freemont te recenseren als eerste journalisten in België. Eenmalig mochten ze daarom deel uitmaken van de redactie van Autokanaal.be, een van de grootste professionele autosites (10.000 bezoekers/dag).
Daarnaast werden e-mailings verstuurd met webfilmpjes waarin een junior testpanel de Fiat Freemont op de rooster legt zoals alleen kleuters dat kunnen. In de showrooms van Fiat werd een speciaal ouderhoekje ingericht waar kinderen hun mama en papa in alle veiligheid konden achterlaten terwijl ze de Freemont testten. En onder een presentatiebord met technische info over de wagen kregen kinderen hun eigen infopaneel. Daarop geen motorvermogen, verbruik of nettoprijs maar wel hoeveel bergruimte voor Legoblokken de wagen heeft of hoeveel drankbrikjes je erin kwijt kunt. Relevante informatie als je 6 jaar bent.
The Kid Car Journalists review the Fiat Freemont
Fiat Freemont kid journalists review Dutch
Fiat Freemont Kid Journalists review French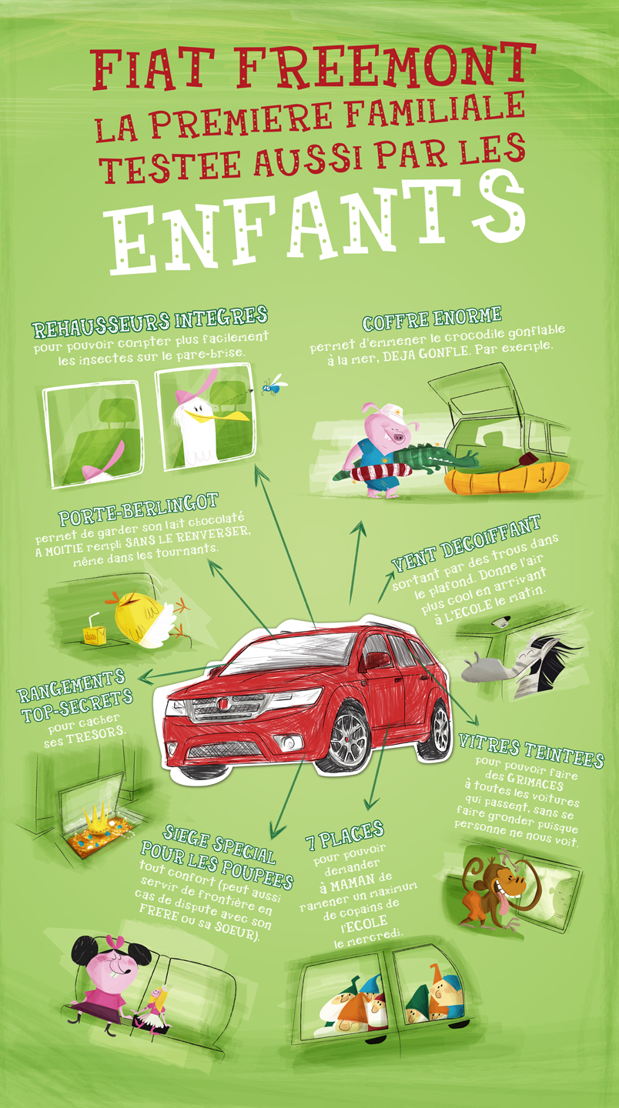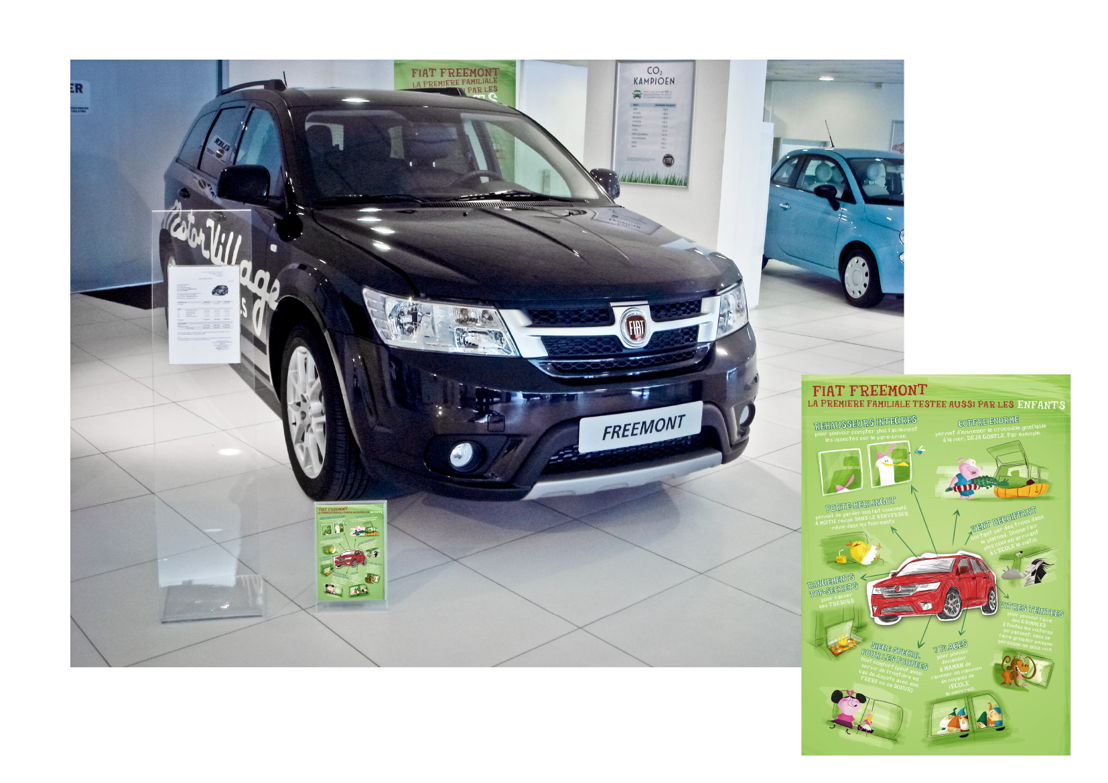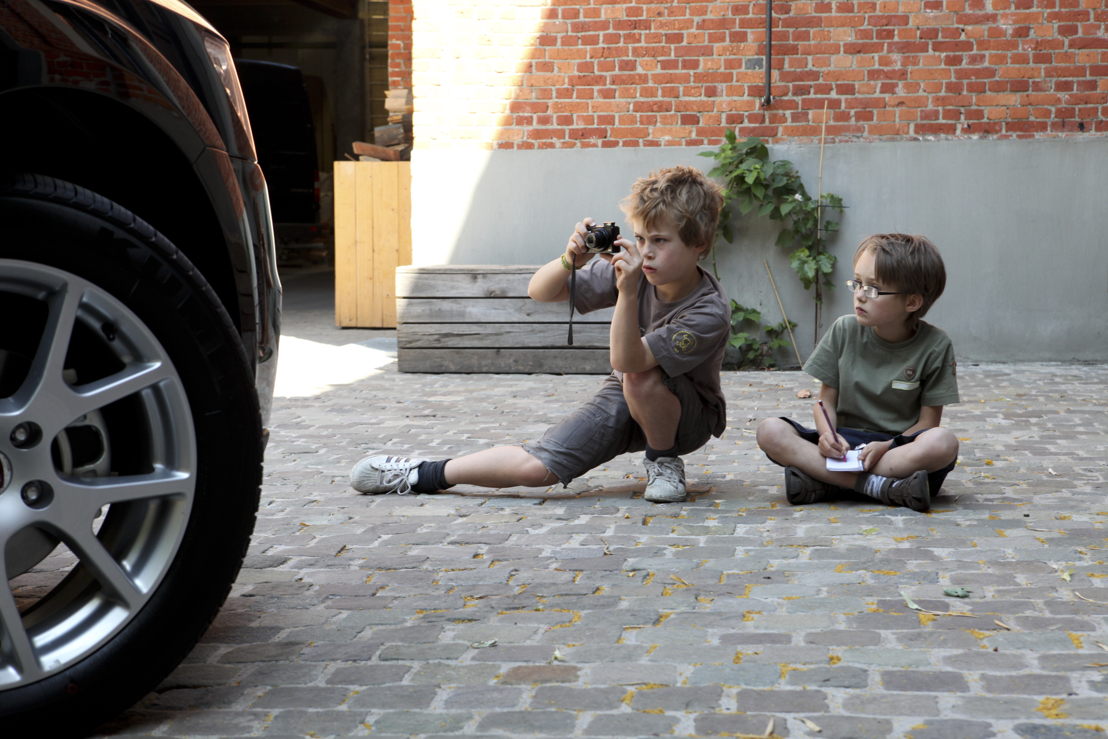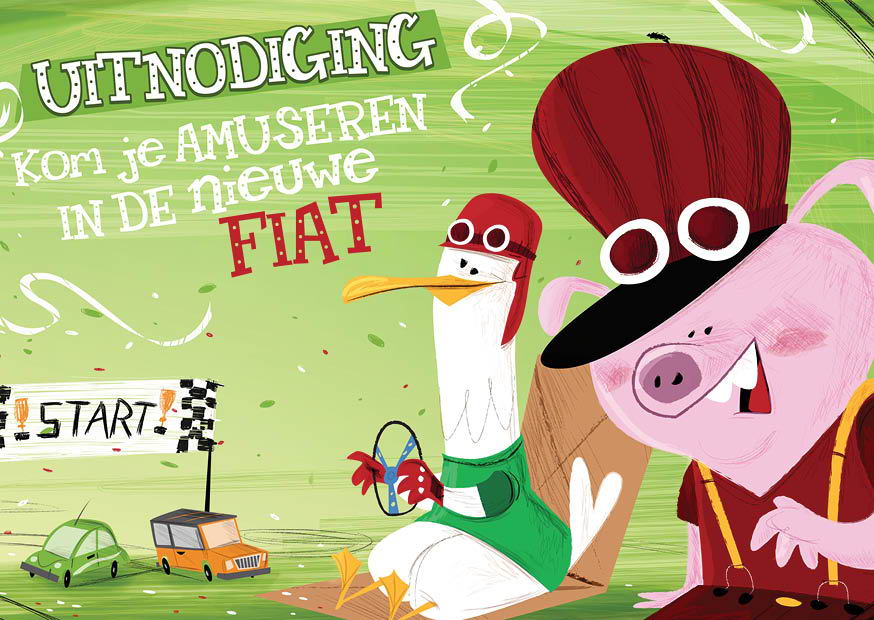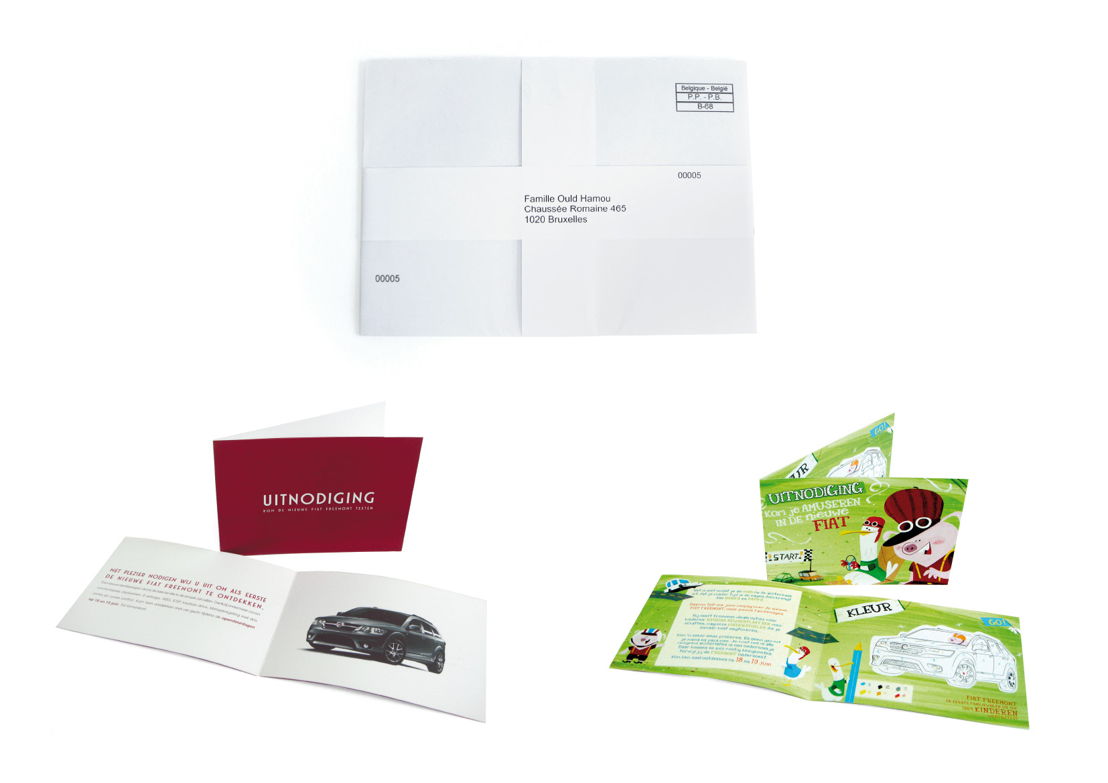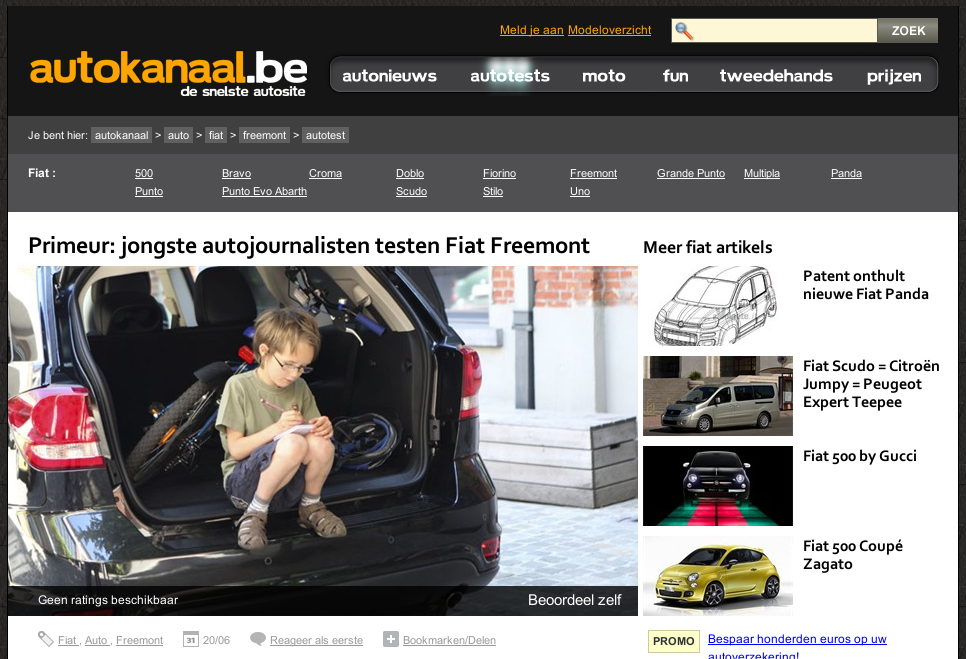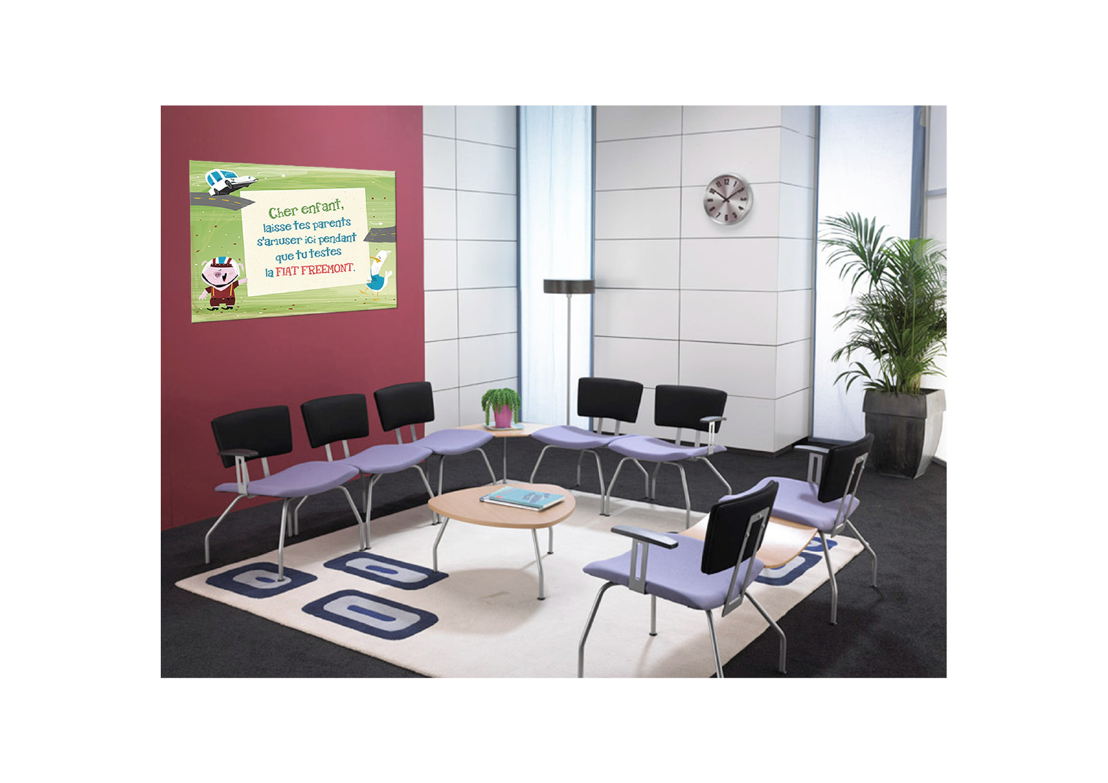 Contacteer ons
Jorrit Hermans
Creative Director
Tom Loockx
Creative Director
Leo Burnett Brussels
Tom Loockx
Creative Director
Leo Burnett Brussels