Leo Burnett Brussels en FOD Werk tonen gevolgen psychosociale risico's
Maandag 3 september 2012 — Tv-campagne sensibiliseert en stimuleert online zelftest
Leo Burnett Brussels bedacht een sensibiliseringscampagne rond psychosociale risico's op het werk in opdracht van de Federale Overheidsdienst Werkgelegenheid. Twee tv-spots moeten werknemers bewust maken van de gevaren van zulke risico's. De campagne loopt vanaf september.

Wat je voelt op het werk, blijft niet op het werk. De campagnelijn waarschuwt werknemers en hun directe omgeving voor de gevolgen van psychosociale risico's op het werk. De tv-spots kiezen voor herkenbare situaties waarin hevige reacties haaks staan op de omvang van de situatie. De harde toon wil werknemers vooral wijzen op de gevolgen van bijvoorbeeld een stressvolle dag op het werk voor zijn of haar omgeving. Met praten over psychosociale problemen op het werk kan je net die problemen en reacties voorkomen.
Psychosociale risico's op het werk zijn risico's die schade kunnen toebrengen aan de mentale of fysieke gezondheid van de werknemers. Ze uiten zich door stress, conflicten, geweld, pesten, ongewenst seksueel gedrag, verslechtering van de werksfeer, burn-out en zelfmoord. Uit onderzoek naar de arbeidsomstandigheden van Belgische werknemers blijkt dat minstens 1 op 3 vaak of altijd onderhevig is aan stress, 1 op 7 in aanraking komt met verbaal geweld en 1 op 10 bedreigd of gepest wordt.
De campagne wil mensen bewust maken van die gevaren en hen een platform aanbieden waarop ze in dialoog kunnen treden. Met een online test kunnen mensen zelf nagaan of ze onderhevig zijn aan psychosociale risico's op het werk. Zo wil de campagne de drempel om te beginnen praten over deze risico's een stuk lager leggen.
Leo Burnett werkte voor de tv-campagne samen met productiehuis Caviar en koos voor de sobere stijl en sterke acteursregie van Dimitri Karakatsanis (Small Gods, 2007).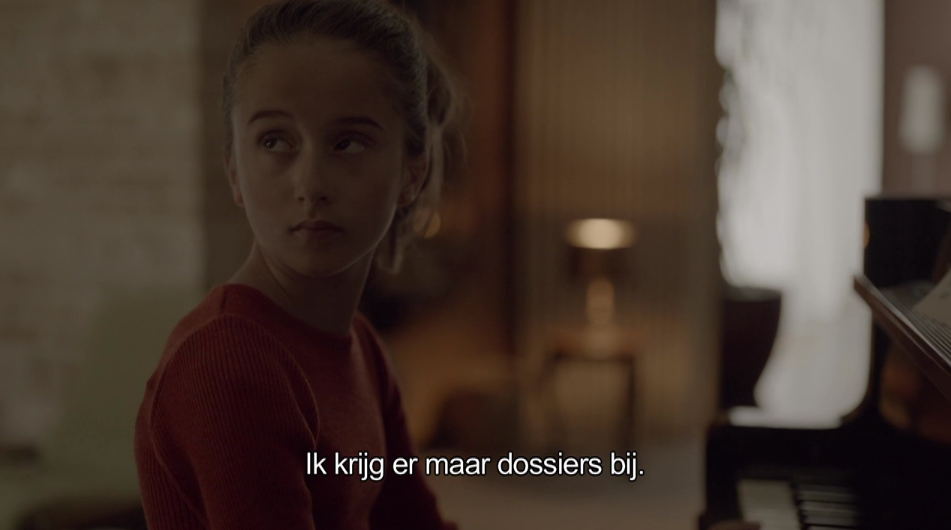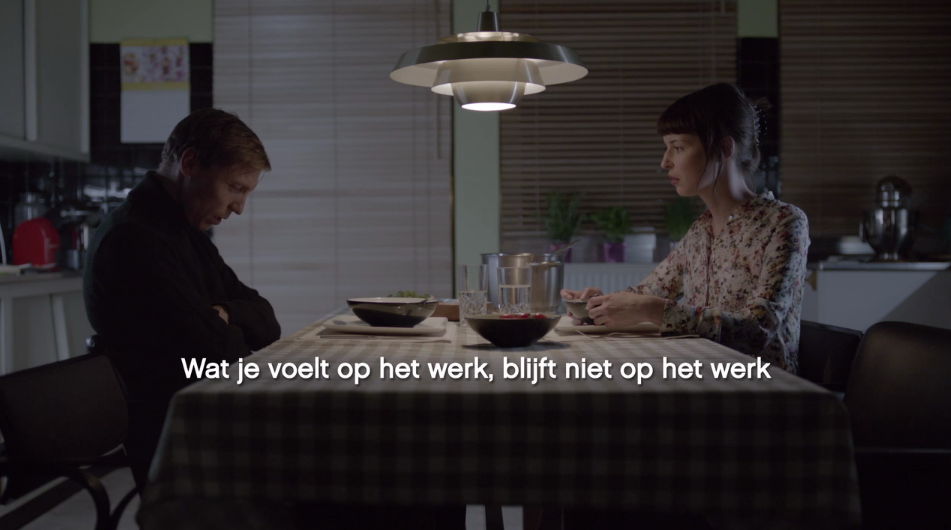 Contacteer ons
Jorrit Hermans
Creative Director
Tom Loockx
Creative Director
Leo Burnett Brussels
Tom Loockx
Creative Director
Leo Burnett Brussels